DAVID MUELLER, Plaintiff,
v.
TAYLOR SWIFT, et al., Defendants.
Civil Action No. 15-cv-1974-WJM-KLM
United States District Court, D. Colorado
July 20, 2017.
In this case, the plaintiff, David Mueller ("Mueller") is suing Taylor Swift ("Swift"), yes, that Taylor Swift, for tortious interference with his employment contract and with related business expectancies, as an on air radio personality.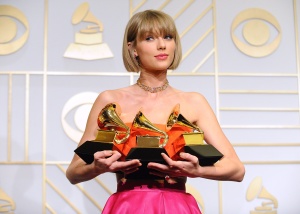 (In a related matter, Swift countersued Mueller for assault and battery, for allegedly grabbing her buttocks at a Colorado meet-and-greet, and won the damages she sought. You can read about that here).
For purposes of this article, only the court's decision regarding Mueller's testimony as to future lost profits is discussed below.
In this case, Mueller testified about his own future "lost profits", as part of the damages he sought. He testified about how, in particular, no longer being under the employment of the radio station would impact his future earnings.
Generally, "lost profits" are recoverable under Colorado law (as they are in most jurisdictions) if they are proven "with reasonable certainty."
Swift argues that Mueller should not be allowed to testify as to the future lost profits with regard to future employment (i.e., appearances, dee jay gigs, etc.). Swift continues the argument that Mueller's testimony is "too speculative" and "is predicated on inadmissible hearsay."
The court said that just because the testimony as to future lost profits is "weak", that does not mean the testimony is inadmissible.
The court denied Swift's motion to exclude all of Mueller's testimony as to future lost profits, as Mueller was not endorsed as an expert witness on "lost profits", and therefore, the Federal Rules of Evidence 702 (that proposed "expert opinion testimony" is "insufficiently reliable" and should be excluded) did not apply.
The court granted Swift's motion to exclude certain testimony by Mueller with regard to future employment (i.e., promotional appearances at a water park, a tire center, and a restaurant), opportunities promised to him by unidentified persons, as hearsay.
In the end, the district court judge tossed out Mueller's case against Ms. Swift, determining that she could not be held liable because Mueller failed to prove that she personally set out to have him fired. With regard to the other defendants (including Taylor Swift's mother), the jury found, by a preponderance of evidence, that none had intentionally interfered with Mueller's contract with the radio station.
Therefore, Mueller winds up without any money damages, no job, a pile of attorney bills and guilty of an assault and battery charge. Not a great day in the Mueller home, to say the least.
The calculation of lost profits are prophecies of the future – and like all prophecies they are subjective. At Rosenfarb LLC we produce well-supported, well-reasoned and well-communicated damage calculations that withstand the rigors of litigation.  We are a firm of forensic accounting and valuation experts.  We understand business, have keen insights and always connect the dots.  We understand the litigation process.  We frame the issues simply and in alignment with the litigation strategy.  We use logic to support our opinions, while creating compelling stories.  We are sincere, professional, and credible.  We are accounting experts with legal acumen.
Rosenfarb LLC
Phone: (855) 415-1100
Info@Rosenfarb.com
www.rosenfarb.com