Selecting the right expert is one of a litigator's most important challenges.  Selecting the wrong expert can destroy a perfectly potent case.  This is a synopsis of what happened when the Plaintiff retained the wrong expert and saw their millions of dollars in damages evaporate.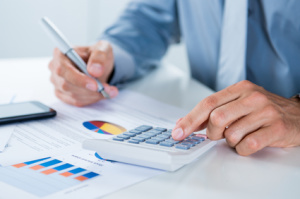 In the matter of Horizon Health Corporation v. Acadia Healthcare Company, Inc. No. 15-0819 (Tex. 2017), a management group (the "Group") left Horizon's employ to work for Acadia, a competitor.  Shortly thereafter Horizon conducted a forensic investigation of its computer system and found that some of the Group had also taken with them "a massive, massive amount" of Horizon documents (e.g., policies and procedures, financial models, sales presentations, legal files, and more).  A few months later Horizon sent notice to the Group that they were in violation of their employment agreements and demanded that they end their employment with Acadia and return the Horizon documents that they took with them.
Horizon sued. There was a jury trial. The jury found that the Group had breached their non-compete agreements, committed theft of Horizon's property, and had caused Horizon to lose future profits (amongst other findings).  The jury awarded Horizon over $4 million in future lost profits, $50,000 for the stolen Horizon documents, $1.75 million in exemplary damages and almost $1 million in attorney's fees.  After appeals and cross-appeals, the court of appeals reversed several of the trial court's findings for damages. Both sides filed petitions to review a number of issues. (For purposes of this article we only comment on the lost profits damages.)
The Supreme Court of Texas reviewed the issues and ultimately agreed with the court of appeals that the evidence is legally insufficient to support the jury's award of more than $4 million for future lost profits.
Horizon's damages expert, Jeff Balcombe, made certain assumptions, including that Horizon would have won a lucrative contract with one customer (Westlake), if not for the defendants' alleged wrongful conduct.  The court could not identify any evidence supporting a conclusion that Westlake would have accepted Horizon's bid.  The court concluded that Balcombe's testimony was insufficient because he admittedly assumed that Horizon would have won the Westlake contract, without providing any evidentiary support for his assumption.  "Thus, Horizon failed to establish the fact of damages relating to the Westlake contract with reasonable certainty."
"Opinion testimony that is conclusory or speculative is not relevant evidence, because it does not tend to make the existence of a material fact 'more probable or less probable." (quoting TEX. R. EVID. 401)).
Often, damages experts must make certain assumptions.  Those assumptions must be reasonable and supported by evidence.  When unsupported assumptions are made by a damages expert, the opinion of that expert is rarely seen to be persuasive to a trier of fact.  Indeed, that opinion is typically rendered to be so deficient that it can be of no use to assist in the litigation.
The calculation of lost profits are prophecies of the future – and like all prophecies they are subjective. At Rosenfarb LLC we produce well-supported, well-reasoned and well-communicated damage calculations that withstand the rigors of litigation.  We are a firm of forensic accounting and valuation experts.  We understand business, have keen insights and always connect the dots.  We understand the litigation process.  We frame the issues simply and in alignment with the litigation strategy.  We use logic to support our opinions, while creating compelling stories.  We are sincere, professional, and credible.  We are accounting experts with legal acumen.
Rosenfarb LLC
Phone: (855) 415-1100
Info@Rosenfarb.com
www.rosenfarb.com